---
Love gravity bikes? Hey, so do we! Our blog is a place to share your stories, inspire others and make the gravity bike community more connected, fun and professional. You can also follow us on Facebook and connect with over 54,000 like minded riders and supporters.
Posts in Inspiration
Leader Signs with GBHQ
19 November 2017 / Posted by Brett Phillips
18-year-old Kirton Lindsey kid, Zack Leader, has signed with GravityBike HQ for his 2018 British Gravity Bike Championship campaign. The two-time Runner Up joins the Australian based outfit in what he hopes will give him the knowledge and tools to help him clinch his first BGBC title. After finishing second…
Read more
---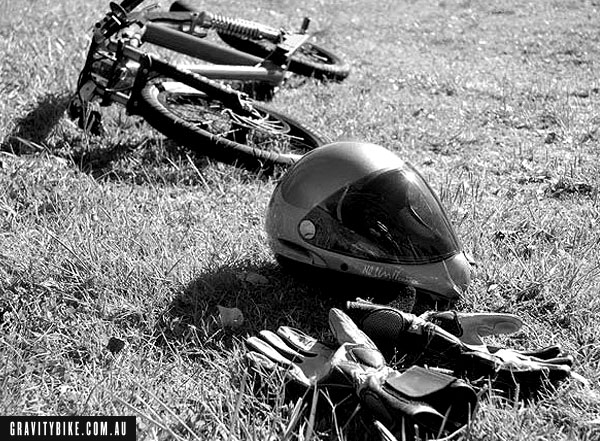 Tips For Successful Mountain Bike Racing
18 November 2017 / Posted by alexander leytan
Contrary to popular belief, mountain bike racing is not just a sport for young, adrenaline-crazed muscular macho men in leather jackets. Rather, today's "adrenaline-crazed" bike rider is as likely to be middle aged as he is young, flabby as he is muscular, and feminine as he is macho. Mountain bike…
Read more
---
Indonesia Gravity Sport
23 August 2013 / Posted by Aji Agoesdji
Indonesia Gravity Bike on Hai Magazine July 29 2013
Read more
---
Experiments in speed.
17 August 2013 / Posted by Brett Phillips
Experiments in speed. Inspired by those great men of the salt flats, those men that in the 60s pushed the Land Speed Record from the 300s up towards the 600mph mark in jet-propelled cars built in their sheds. In many ways this video captures everything we love about designing, making…
Read more
---
Themed Gravity Bike by Fast Eddie
18 March 2013 / Posted by Eddie Villanueva
Hola, this is Fast Eddie Villanueva in Kansas City, Missouri in the United States Of America. Below are pictures of a bike that I recently completed. I modified an existing 24" stretch cruiser frame (this is not an old 20" Crate frame.) The frame is powder coated white and decorated…
Read more
---
Cafe Racer
7 May 2012 / Posted by stuart long
Some images of the new rig for your viewing pleasure!
Read more
---
Our new vid!
5 February 2012 / Posted by Brett Phillips
Hey crew, we thought that you might enjoy our latest video from Marysville, Victoria Australia. We have been testing some cool new angles and have developed some booms that we will have in our store at some stage. Special thanks goes out to Luke C and Sholto Allbrook for the…
Read more
---
What's next? Part 1
10 January 2012 / Posted by Brett Phillips
Image: GBHQ, Collingrove, South Australia. Circa 2010 What's next for gravity bikes? - Part 1Its funny, I've been thinking about this question on and off for as long as I can remember. Its occupied my mind nearly ever day, to some degree, for past 20 years when I haven't…
Read more
---
Centre of Gravity
20 December 2011 / Posted by Brett Phillips
Image: Courtesy of Centre of Gravity, Circa 2011 Centre of Gravity, Downhill Track.This is potentially some of the most exciting news we have presented. Our friends in the UK are looking to build a dedicated facility for the presentation and development of Gravity Sports. Centre of Gravity is still currently…
Read more
---
Indonesian gbike
20 December 2011 / Posted by Brett Phillips
Images: Courtesy of Indonesian Gravity Sport, Circa 2011 Earlier in the month we reported on the the Gravity Bike event being organised by Indonesian Gravity Sport for the 18th December. As the third race in the series, the event went amazingly well with a huge turnout of gravity riders from…
Read more