---
Love gravity bikes? Hey, so do we! Our blog is a place to share your stories, inspire others and make the gravity bike community more connected, fun and professional. You can also follow us on Facebook and connect with over 54,000 like minded riders and supporters.
Posts
Leader Signs with GBHQ
19 November 2017 / Posted by Brett Phillips
18-year-old Kirton Lindsey kid, Zack Leader, has signed with GravityBike HQ for his 2018 British Gravity Bike Championship campaign. The two-time Runner Up joins the Australian based outfit in what he hopes will give him the knowledge and tools to help him clinch his first BGBC title. After finishing second…
Read more
---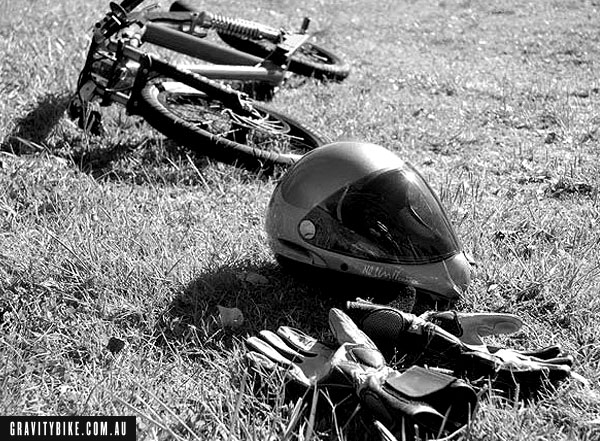 Tips For Successful Mountain Bike Racing
18 November 2017 / Posted by alexander leytan
Contrary to popular belief, mountain bike racing is not just a sport for young, adrenaline-crazed muscular macho men in leather jackets. Rather, today's "adrenaline-crazed" bike rider is as likely to be middle aged as he is young, flabby as he is muscular, and feminine as he is macho. Mountain bike…
Read more
---
Interview with Zack Leader (UK)
16 July 2015 / Posted by Brett Phillips
Images: Courtesy of Zack Leader, Circa 2015. Over the years I've had the pleasure of riding with some incredible people. Next to the thrill of racing and my love of speed, it's the people that have made this sport so incredibly rewarding and fun. Most have pushed me to ride…
Read more
---
Oz Gravity Sports Hall of Fame Award Announced.
14 November 2014 / Posted by Brett Phillips
So the votes were cast and counted from around the nation and GBHQ is very pleased to announce the winner of inaugural Australian Gravity Sports Hall of Fame Award. On Thursday 13th of November at the Seaview Hotel in Sandgate, Andrew "Sakamoto" Smith was recognised for his tireless contribution to…
Read more
---
Mt tarrengower Victoria push for gravity event???
24 June 2014 / Posted by Sean Duvoisin
Wondering if an how we get a group together to try create a gravity bike event at mount tarrengower im maldon Victoria? Last weekend hit 92kmh down the mountain in the rain so proves to be a pretty awesome downhill, smooth road and fairly safe, need more events in Victoria.…
Read more
---
Gravity Sports Resources & Information
13 May 2014 / Posted by Brett Phillips
Gravity Sports Resources & Information Over the past 5 years, Gravity Sports have enjoyed major increases in participation and profile. This has seen existing events become more popular and new events started to join the global gravity calendar. With greater participation comes greater responsibility to ensure that all events, big…
Read more
---
Oz Gravity Sports Hall of Fame Award
21 April 2014 / Posted by Brett Phillips
Australian Gravity Sports Hall of Fame Award. Nominations are now open for the inaugural Australian Gravity Sports Hall of Fame Award. The Hall of Fame Award has been created to recognise an Australian rider, racer, builder, promoter, organiser, developer, volunteer or gravity community member that has contributed tirelessly to the…
Read more
---
2014 Championship Points System
13 February 2014 / Posted by Brett Phillips
With one day to go until the first round of the inaugural Australian Gravity Bike Championships at Cherry Bomb, GBHQ (in consultation with BSL) have established the National Gravity Bike Points System. The points system exists in order to rank riders who race at each of the legitimate events throughout the…
Read more
---
Hello
13 February 2014 / Posted by Albert Tot
Hi all, just thought I would intro myself & share what I ride. First photo is my Gravity Bike, second is my Gravity Trike & thirdly is my Gravity Scooter. Would like to know what you guys think, thanks.
Read more
---
2014 Australian Gravity Bike Championships
24 January 2014 / Posted by Brett Phillips
GBHQ is very pleased to announce the first official Australian Gravity Bike Championships. Working in partnership with just about everyone, GBHQ is stoked to be able to release the following calendar of events that will form the basis of the 2014 Championship Season. As you would expect, we are working…
Read more