---
Love gravity bikes? Hey, so do we! Our blog is a place to share your stories, inspire others and make the gravity bike community more connected, fun and professional. You can also follow us on Facebook and connect with over 54,000 like minded riders and supporters.
Posts in Gravity Sports Events
Leader Signs with GBHQ
19 November 2017 / Posted by Brett Phillips
18-year-old Kirton Lindsey kid, Zack Leader, has signed with GravityBike HQ for his 2018 British Gravity Bike Championship campaign. The two-time Runner Up joins the Australian based outfit in what he hopes will give him the knowledge and tools to help him clinch his first BGBC title. After finishing second…
Read more
---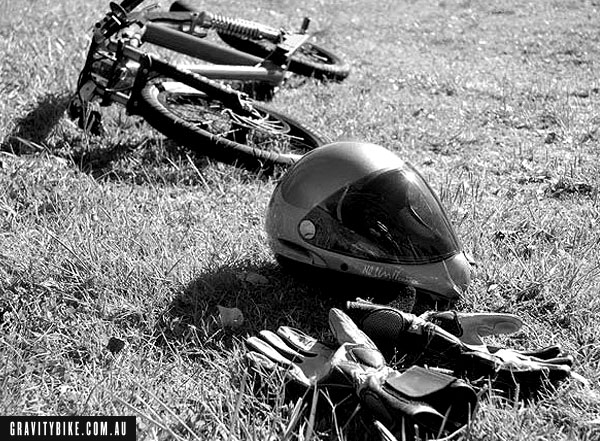 Tips For Successful Mountain Bike Racing
18 November 2017 / Posted by alexander leytan
Contrary to popular belief, mountain bike racing is not just a sport for young, adrenaline-crazed muscular macho men in leather jackets. Rather, today's "adrenaline-crazed" bike rider is as likely to be middle aged as he is young, flabby as he is muscular, and feminine as he is macho. Mountain bike…
Read more
---
Mt tarrengower Victoria push for gravity event???
24 June 2014 / Posted by Sean Duvoisin
Wondering if an how we get a group together to try create a gravity bike event at mount tarrengower im maldon Victoria? Last weekend hit 92kmh down the mountain in the rain so proves to be a pretty awesome downhill, smooth road and fairly safe, need more events in Victoria.…
Read more
---
Gravity Sports Resources & Information
13 May 2014 / Posted by Brett Phillips
Gravity Sports Resources & Information Over the past 5 years, Gravity Sports have enjoyed major increases in participation and profile. This has seen existing events become more popular and new events started to join the global gravity calendar. With greater participation comes greater responsibility to ensure that all events, big…
Read more
---
The Universal Code - Global Launch
27 September 2012 / Posted by Brett Phillips
A very important announcement to our gravity family. Since the early 1970's, when Gravity Sports piqued the interest of riders and the general public across America and Europe, individuals have stepped up to take on the responsibility of organising legitimate events for gravity athletes. Since this time various organisations and…
Read more
---
The Andy Smith Interview
27 September 2011 / Posted by Brett Phillips
Images: Courtesy of Andy 'Sakamoto' Smith, Circa 2011. There are not many times in life when you come across people that truly inspire you. You know, the kind of people that remind you of what it means to be passionate and enthusiastic about life, learning, friendships, riding, racing and everything…
Read more
---
Registration open - BTS
18 January 2011 / Posted by Brett Phillips
Image: Courtesy of Gravity Sports Events, © David Brittain 2010 Ok you crazy kids, Registration for Bomb the Snowies is now open!! Bomb the Snowies has 125 spots available across 6 disciplines of gravity sports. Inline, Street Luge, Downhill Skateboarding, Gravity Bike, Skullboarding and Classic Luge. Bomb the Snowies will use…
Read more
---
Bomb the Snowies
30 November 2010 / Posted by Brett Phillips
Name of event: Bomb the SnowiesNature of event: SeriesEvent URL: http://www.facebook.com/event.php?eid=116639511733267Location: Snowy Mountains, NSWDate of event: Saturday 19th and Sunday 20th March 2011Organised by: Gravity Sports EventsContact email michaela@gravitysportevents.com.au Gravity Sport Events Ltd is a not for profit company which has been created to assist in organising legitimate gravity sport…
Read more
---
Gravity Sports Events
6 November 2010 / Posted by Brett Phillips
Image: Gravity Sport Events (GSE) Now this has to be one of the most important announcements for Gravity Bike racing since time began! Gravity Sports Events (GSE) is a not for profit company which has been created to assist in organising legitimate gravity sport events. GSE has been formed with…
Read more