---
Love gravity bikes? Hey, so do we! Our blog is a place to share your stories, inspire others and make the gravity bike community more connected, fun and professional. You can also follow us on Facebook and connect with over 54,000 like minded riders and supporters.
Posts in Bikes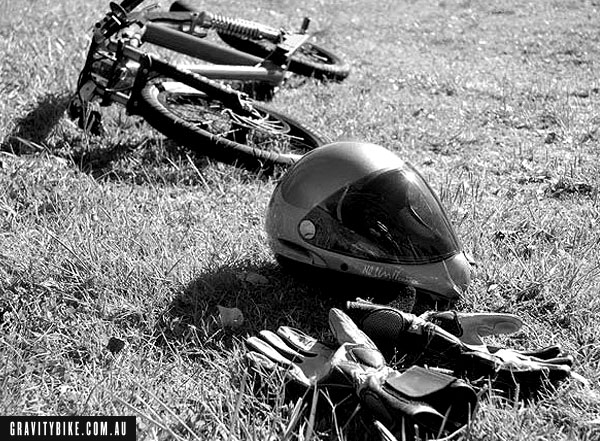 Tips For Successful Mountain Bike Racing
18 November 2017 / Posted by alexander leytan
Contrary to popular belief, mountain bike racing is not just a sport for young, adrenaline-crazed muscular macho men in leather jackets. Rather, today's "adrenaline-crazed" bike rider is as likely to be middle aged as he is young, flabby as he is muscular, and feminine as he is macho. Mountain bike…
Read more
---
My first G-Bike...
13 September 2013 / Posted by Giorgio "Sgrips" Gagliardi
Hello guys! This is my first Gravity Bike! http://www.youtube.com/watch?v=UH4gbsANxKQ
Read more
---
Experiments in speed.
17 August 2013 / Posted by Brett Phillips
Experiments in speed. Inspired by those great men of the salt flats, those men that in the 60s pushed the Land Speed Record from the 300s up towards the 600mph mark in jet-propelled cars built in their sheds. In many ways this video captures everything we love about designing, making…
Read more
---
Our new vid!
5 February 2012 / Posted by Brett Phillips
Hey crew, we thought that you might enjoy our latest video from Marysville, Victoria Australia. We have been testing some cool new angles and have developed some booms that we will have in our store at some stage. Special thanks goes out to Luke C and Sholto Allbrook for the…
Read more
---
On any sunday
10 January 2012 / Posted by Brett Phillips
Image: Courtesy of some rad dude in full tuck, circa unknown If you thought that I was going to write about the film On Any Sunday, I'm sorry to disappoint. While the documentary that following the lives of motorcycle racers and racing enthusiasts, including actor Steve McQueen was incredibly rad,…
Read more
---
The Clasico el Colombiano
23 September 2011 / Posted by Brett Phillips
Images: Courtesy of Elcolombiano.com, circa 2011 Hold onto your seats people, its on again! The Clasico el Colombiano 2011 is one seriously awesome festival of wheels, speed and all things rad! From Gravity Bikes to Trials, BMX, Cross Country these guys know how its done. Over the year we have…
Read more
---
Innovate or die!
3 July 2011 / Posted by Brett Phillips
Image: Courtesy of Automotto, circa May 2010Its no secret that GBHQ loves new ideas and custom rides…and this little puppy is no exception. And while we appreciate that its only a concept, probably wouldn't handle the twists and turns of Maryhill to save itself or comfort you on those long…
Read more
---
hello there....
21 May 2011 / Posted by graeme marshall
so i went up to watch some of the action at BtB 2011, and now i want to get in on the G-bike action since Mt Stuart is in my back yard... I can't wait to get up and riding, especially meeting up with all the fellow G-bikers in oz...I…
Read more
---
Its a S.I.N!
10 May 2011 / Posted by Brett Phillips
Image: Courtesy of Sin Cycles, Circa May 4th 2011 On the first day, he created imagination! GBHQ loves anyone with a little bit of imagination, artisan skill and craftsmanship. GBHQ loves it even more when its applied to the development of a new Gravitybike. Check out the above awesomeness from…
Read more
---
Hello Brynn!
18 April 2011 / Posted by Brett Phillips
Image: Courtesy of the Fix Fix Fix, Circa 2011 Hey, wait a minute! What's that over there?! Can you see it just around the corner? Look its coming right at you! THE DAY BEFORE HUMP DAY!!!!. We love the day before hump day as much as any of you! So,…
Read more