---
Love gravity bikes? Hey, so do we! Our blog is a place to share your stories, inspire others and make the gravity bike community more connected, fun and professional. You can also follow us on Facebook and connect with over 54,000 like minded riders and supporters.
Posts in Friends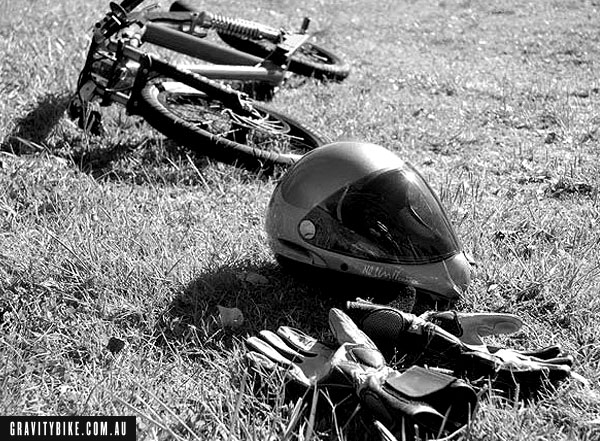 Tips For Successful Mountain Bike Racing
18 November 2017 / Posted by alexander leytan
Contrary to popular belief, mountain bike racing is not just a sport for young, adrenaline-crazed muscular macho men in leather jackets. Rather, today's "adrenaline-crazed" bike rider is as likely to be middle aged as he is young, flabby as he is muscular, and feminine as he is macho. Mountain bike…
Read more
---
Interview with Zack Leader (UK)
16 July 2015 / Posted by Brett Phillips
Images: Courtesy of Zack Leader, Circa 2015. Over the years I've had the pleasure of riding with some incredible people. Next to the thrill of racing and my love of speed, it's the people that have made this sport so incredibly rewarding and fun. Most have pushed me to ride…
Read more
---
Organisers Guidebook
10 January 2014 / Posted by Brett Phillips
Over the past 5 years, Gravity Sports have enjoyed major increases in participation and profile. This has seen existing events become more popular and new events started to join the global gravity calendar. With greater participation comes greater responsibility to ensure that all events, big and small, are run with…
Read more
---
Exhibition Gravitybike at Bandung Hobbies Festival (August 24-25)
25 August 2013 / Posted by Aji Agoesdji
August 24-25 2013.We tirelessly introduced the gravity bike in public Bandung Indonesian and exhibition was attended around 6000 visitors from several major cities in indonesia.
Read more
---
Beat the Bastard 2012
25 January 2012 / Posted by Brett Phillips
Name of event Beat the BastardNature of event FreerideEvent URL http://www.beatthebastard.com.au/Location Townsville, AustraliaDate of event May 5th & 6th April 2012Organised by BTB committeeContact number 613 07 47754044Contact email n/aDirectory reference n/aGoogle map n/a Australia's best event is on again! Beat the Bastard is a charity freeride organised by the…
Read more
---
Centre of Gravity
20 December 2011 / Posted by Brett Phillips
Image: Courtesy of Centre of Gravity, Circa 2011 Centre of Gravity, Downhill Track.This is potentially some of the most exciting news we have presented. Our friends in the UK are looking to build a dedicated facility for the presentation and development of Gravity Sports. Centre of Gravity is still currently…
Read more
---
Indonesian gbike
20 December 2011 / Posted by Brett Phillips
Images: Courtesy of Indonesian Gravity Sport, Circa 2011 Earlier in the month we reported on the the Gravity Bike event being organised by Indonesian Gravity Sport for the 18th December. As the third race in the series, the event went amazingly well with a huge turnout of gravity riders from…
Read more
---
The Andy Smith Interview
27 September 2011 / Posted by Brett Phillips
Images: Courtesy of Andy 'Sakamoto' Smith, Circa 2011. There are not many times in life when you come across people that truly inspire you. You know, the kind of people that remind you of what it means to be passionate and enthusiastic about life, learning, friendships, riding, racing and everything…
Read more
---
Goodbye Marcus!
15 August 2011 / Posted by Brett Phillips
Images: Sourced from various sites with thanks! GBHQ would like to take the time to acknowledge the president of the IGSA (International Gravity Sports Association) Marcus Rietema for his tireless contribution and support of Gravity Bikes over the past 15 years! Marcus has recently become a father and has decided…
Read more
---
Innovate or die!
3 July 2011 / Posted by Brett Phillips
Image: Courtesy of Automotto, circa May 2010Its no secret that GBHQ loves new ideas and custom rides…and this little puppy is no exception. And while we appreciate that its only a concept, probably wouldn't handle the twists and turns of Maryhill to save itself or comfort you on those long…
Read more